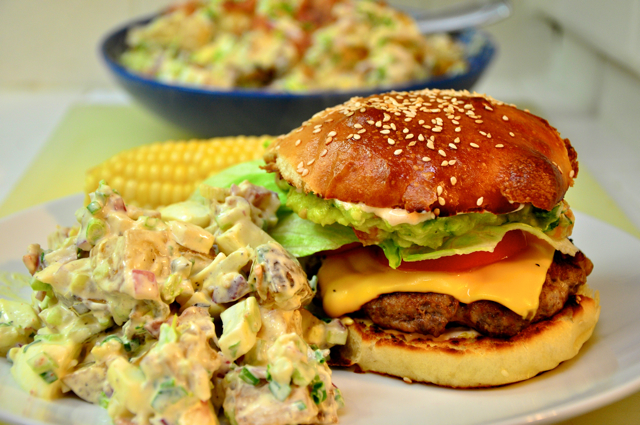 You can't decide what is for dinner tonight. The thought of having to figure out what to make for supper, yet again, makes your insides cringe. It forces you not to want to go home. Face those restless children, who are hungry, eagerly awaiting for food. Because they're always hungry. After all they're growing seedlings. You're tired of all the fast food joints. The greasy, unhealthy food beckons. It calls after you. "Come inside." Why you might ask? Probably because it's simple and quick. You don't have to worry about anything. A quick fix solution. You might even justify it by telling yourself that you are saving time and money, in the long run. "Once in a while isn't bad. I'll just cook tomorrow, and the kids really wants burgers tonight." It definitely  doesn't help if all you get from the kiddies is "Oh please, can we please have burgers tonight?" Their taunts and yearnings are making you cave. Driving you crazy. "I'll stop by the drive-thru on the way home and pick something up." That's settled. That's what I'll do. "Burgers sound good!"
Well, this is your conscious speaking. Fight the urge! Don't go down that unhealthy path. You don't want to keep feeding your children that garbage. You want to give them nutritionally sound meals. Or at the very least something homemade. It doesn't have to be a five star gourmet meal. What's more, you don't have to be a gourmet five star Chef to feed your family right.
Try making you're own "fast food." By cooking it yourself, you can easily control the quality and freshness of the ingredients and the salt intake. So the troops back at home want burgers. Well then burgers they shall get! Better burgers! More flavorful burgers, without all the fat and salt found at those chain restaurants. So you think you don't have time to make homemade burgers? Think again. These burgers are fast and delicious. You'll feel a whole lot better feeding this to your loved ones, and they wont be dragged down by all the preservatives and additives. A much healthier alternative than those greasy options.
…